Thanks for stopping by my little crafting spot today! I have been so super busy that I barely have tome to post, let alone time to craft! I did, however, manage to post this little card I made for a friend. Hoping it brings a smile to her face. I know we all need some cheering up at one point and time in our lives or another. Life has a way of being heavy sometimes. Thank God we have friends who can see and know that just a glimpse of sunshine - sometimes is just the trick!
I used this beautiful framelit to make those cute bumble bees on my card: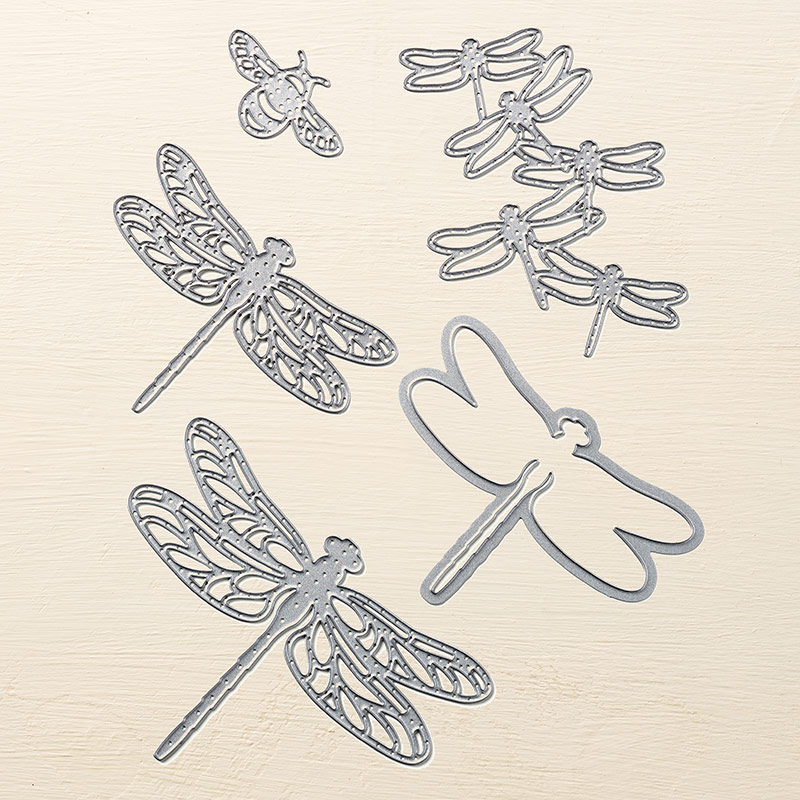 Detailed Dragonfly Thinlits Dies
Thanks for stopping by!
I hope that life will calm down soon that I can get back into regular posting again.
Notes & Reminders: Do you have a large Wish List?
Join My Team! Blessed2Sparkle Team!
SHOP: Clearance Rack - WeeklyDeals - Promotions
Join My Paper Pumpkin Patch Here!
Need a Stampin' Up! catalog? Email or call me!